Can you help? Making the most of the opportunities on Woodbridge Waterfront will need funds as well as practical support and some hard work.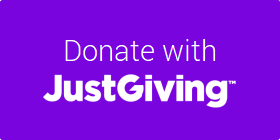 We need your donations, large or small, to keep the project rolling. This is 'your' project, for you and your community to take pride in and to enjoy, and to boost the vitality of our town by making sure our maritime heritage stays with us. So please – make a donation now!
The Longshed is top priority. It will be a bare shell when it is given to Woodbridge, and we'll need everyone's help to fit it out and equip it for its future roles. Current plans include:
• Building the full scale experimental Anglo-Saxon ship
• An activities programme, including small scale traditional boatbuilding
• Maritime heritage on the mezzanine: a viewing gallery for the workshop below, with exhibits and information material, open to all, and available for use by educational groups.
The Trust has is very grateful for the local financial and volunteer support it has received in order to get to this stage, from individuals and from local businesses and associations, as well as from Suffolk Coastal District Council. Future funding is being sought from institutions such as the Heritage Lottery Fund and other appropriate bodies, and members of the Trust work hard on seeking out sources and making applications. Please contact us if you have contacts with organisations that can help us.
We're using JustGiving to collect donations and Gift Aid.
If you prefer to send a cheque and are able to add Gift Aid, please download and complete this form WRT Gift Aid Declaration – single donation mk 4 and return it with your cheque. Using this form also gives you an option to nominate the part of the project to which you would like to direct your donation.